Navigatus are leaders in the development of innovative, interactive risk management tools. Such tools allow for the easy comprehension of large or complex data sets to support effective decision making. The following provides an insight into some of the solutions we have built in the past.
Our projects
WorkSafe SWIFT Project provides information on advanced business intelligence tools developed for the national workplace safety regulator.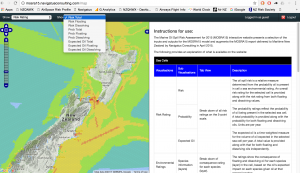 This is a screen shot of a public-facing national oil spill risk profiling tool, developed for the national maritime regulator.  It is one in a series of similar advanced analysis tools and risk communication models, designed for both national and state authorities. The approach we took was appropriate for large data sets with a range of complex quantitative and qualitative analysis needs.
Results of the analysis were combined and communicated at a strategic level for the purpose of policy development and planning. The communication also facilitated deep dive interrogation to enable a full understanding by specialist stakeholders.
The output of this particular model can be accessed at: http://mosra15.navigatusconsulting.com/login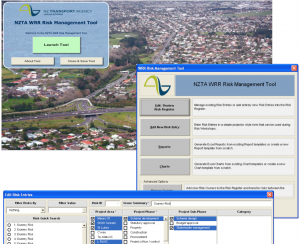 This is a screen shot of a project risk profiling tool developed for NZTA. The tool supported the development of a $1.6B tunnel and road project by enabling a detailed risk profile to be prepared ahead of tendering.
Get in touch
Give us a call to discuss how we can solve your particular organisational needs.