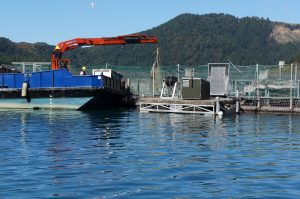 Navigatus staff have domain expertise significant enough to act as expert witnesses in any risk-related capacity. We pride ourselves on our integrity and ability to translate technical content and common expectations of risk into analysis that can be understood by any expert, non-domain professional or layperson.
Our approach to risk management is based on the Australian and New Zealand standard for risk management, ISO 31000:2009. This standard is widely accepted and provides a structured foundation for our witness testimonies to give our clients and the court confidence in our findings.
Our projects
Expert witness projects recently completed include:
Navigational safety: EPA consideration of NZ King Salmon application for new salmon farms
Navigational safety: Ports of Auckland application to extend wharfs
Aviation safety: Expert analysis of helicopter remote landing operations
Aviation safety: Expert analysis of runway veer off risk and evidence of taxiway design
We firmly believe that a team is greater than the sum of its parts. Therefore, while an expert witness is necessarily one person, our witness testimony is based on the varied skills, work and experience of our supporting team to deliver findings of the highest standard.
Get in touch
For any questions regarding our expert witness services, please give us a call.