Risk Management in the Major Hazard Sector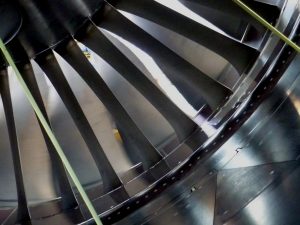 Engineering, power and safety are fields in which the Navigatus team are specialists. Our contemporary risk management approach has successfully supported Major Hazard Facilities organisations to achieve their project and operational goals, with a focus on sustainability. We do so through the expert assessment, management and understanding of the complex risks, activities and stakeholder interests inherent in the sector.
How we can help
Our engagement with Major Hazard Facilities extends far beyond health and safety. We can support sector organisations in a strategic, operational, project and regulatory capacity.
Navigatus is passionate about delivering cutting edge, independent advice and identifying unique opportunities for our clients so they can meet important stakeholder and regulatory expectations.
The technical expertise and industry experience of our team enables us to effectively identify, manage and mitigate the risks associated with Major Hazard Facilities.
Examples of client services we provide:
Building practical risk management and safety management systems appropriate for an industrial context
Developing practical risk-based frameworks for maintenance management systems
Assisting with the identification and management of risk associated with non-routine shutdowns and major refit projects
Developing risk frameworks that recognise the diversity needed to manage workplace health and safety risk in industrial plants
Developing methods to enable practical assessments of process risk against the ALARP criterion
Delivering field assessments and advice to ensure that management of health and safety complies with current regulations
Benefits of our services
Engaging our risk management services will give you the confidence gained from expert, independent advice. This is particularly important in a sector where health and safety is a critical issue.
Risk management, safety case and safety management expertise, paired with sector knowledge, gives internal and external stakeholders assurance that plant, production and development risks are prioritised and addressed appropriately.
Benefits provided by independent risk management can also include those that are unexpected, such as the insight to improve your operations or the identification of business opportunities.
Projects
Our experience in the major hazard facilities sector includes:
Developed an online web interface and analysis systems for Canterbury Rebuild Safety Charter
Reviewed and developed risk management frameworks for Far North District Council
Developed a safety case and safety oversight for major works for Auckland Airport
Developed organisational risk management and reporting frameworks for Auckland Council Property Limited
Provided risk management advice and options analysis in support of land acquisition for major infrastructure projects of New Zealand Transport Agency
Performed risk analysis in support of a major resource consent application for Refining NZ