Risk Management in the Energy Sector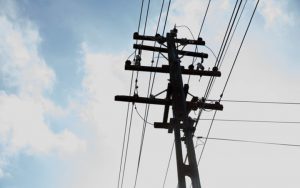 New Zealand is dependent on the energy sector to function effectively. A disruption to supply can have a detrimental impact on the economic and social wellbeing of communities at a local, regional and national level. The Navigatus team has a background in engineering and technical systems, which combined with risk management expertise, enables us to deliver significant value to energy sector organisations.
How we can help
Navigatus can provide support at a strategic, operational or managerial level. We can advise on anything from individual high-risk projects to the development of innovative decision making tools.
Examples of client services we provide:
Building practical risk management and safety management systems
Developing practical risk-based asset management systems
Assisting the identification and management of risk associated with routine projects and major repairs
Developing risk frameworks that are useful at the working level while enabling meaningful reporting at the senior executive and board levels
Developing methods to enable practical assessments against the ALARP and ISFARP criteria
Meeting regulatory requirements and gaining resource consents
Benefits of our services
Employee and citizen safety is just one of many areas that can benefit from the support of specialist risk analysis. Service quality and long term asset planning are among others where our services can provide invaluable, long term effects.
The services provided by Navigatus – an independent party – gives stakeholders, such as regulators and the wider community, confidence that risks are being prioritised and appropriately addressed.
By identifying and managing risks, we can empower your organisation to transform a future of uncertainty into one of opportunity.