As published in New Zealand Aviation News March 2017.
New Zealand is a small country with incredible geographical diversity. On a good day, this means thrilling flying and spectacular views.  More often than not, our unique combination of fault formed terrain and persistent oceanic influences have a downside; adverse and unpredictable flying conditions.
Wellington International Airport has long been notorious among the general public for its 'bumpy' approaches. For many commercial pilots however, the challenge presented by Wellington's turbulent conditions is just another day at the office. Des Lines of the General Aviation Advocacy Group (GAA) of New Zealand is one such pilot. A retired Air New Zealand Captain, Des flew with the airline for over 39 years and has operated out of Wellington on a range of aircraft including the DC3, Fokker Friendship, B737 and B767.
Des recalls that "the high winds and turbulence, whilst challenging as a young man, became fairly routine later in life with 23,000 hours flight time".
After all, practice makes perfect – but what of the many pilots in the GA sector who do not have such a breadth of experience to draw from?  Which aerodromes do the average New Zealand pilot find most challenging and for what reasons?
Navigatus Consulting, an Auckland based risk management firm, decided to find out. The objective was simple – find New Zealand's most challenging aerodrome. In September of 2016, Navigatus developed and, with help from the GAA, sent out a survey to over 2000 of New Zealand's fixed wing, helicopter, glider and microlight pilots.
The potential scope was significant. According to LINZ data, New Zealand boasts over 3200 unique runway strips – a staggering number.
As such, in order to obtain sufficient data, the study was limited to NZAIP published aerodromes and heliports.
Participants were asked to select up to 5 recently visited controlled aerodromes, up to 10 recently visited uncontrolled aerodromes, and (if applicable) up to 5 recently visited heliports.
They were then asked to rate the most challenging conditions that they had encountered at each aerodrome, and subsequently identify the factors which caused that challenge. (By asking pilots to rate the most challenging conditions experienced, the study hoped to negate any experience-related reporting bias).
After one month, 498 pilots had shared their experiences.
The most frequented controlled aerodrome was Tauranga Airport, with 115 recent visits. Christchurch Airport was runner up with 98, while Ardmore (101) and Rangiora (85) were the most visited uncontrolled aerodromes.
Heliports were less frequented, with Mechanics Bay the most visited heliport (10 recent visits), followed by Garden City (9). The majority of helicopter pilots surveyed did not use published heliports.
Due to the lack of heliport users, no real outlier was identified, with most pilots finding published heliports "straightforward" to operate at.
The most widely reported challenging factor was turbulence, with over 1300 individual reports of turbulence among the aerodromes surveyed, while aerodrome traffic also proved challenging for pilots of all levels.  In general, runway characteristics (length, slope and surface) were most challenging for pilots with 500 hours or less, and offered little concern for higher hour pilots.
Among controlled aerodromes, Queenstown Airport was the second most challenging, with pilots tested by the mountainous terrain and busy airspace. This corresponded to an arduous workload.
Wellington International Airport backed up its notoriety and earned the title of most challenging controlled aerodrome, while ranking 5th overall. Pilots recalled experiencing the effects of wind strength, gust, turbulence and wind shear on approach.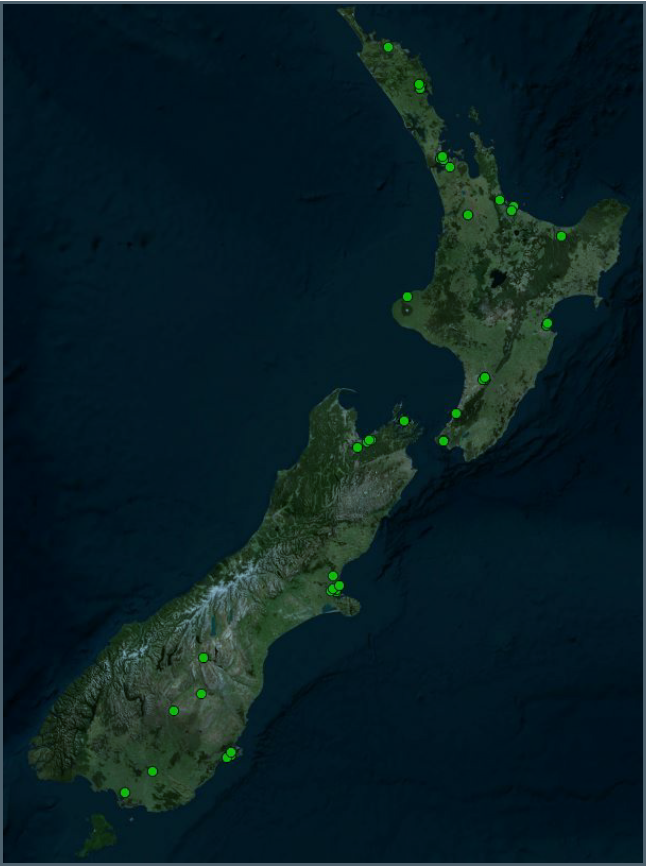 Ultimately however, the top four most challenging aerodromes were uncontrolled, with Ryan's Creek (Stewart Island), Picton and Okiwi Station claiming 2nd to 4th place respectively.
Overall, the honour of most challenging aerodrome went to Milford Sound, where the average pilot experienced a demanding workload and a high level of challenge.
This was attributable to difficult terrain, a very high traffic density, runway characteristics and a range of wind influences, including mechanical turbulence, crosswind and shear. Certainly an aerodrome to be treated with respect!
Top 10 most challenging aerodromes:
Milford Sound (NZMF).
Ryan's Creek (NZRC).
Picton (MZPN).
Okiwi Station (NZOX).
Wellington (NZWN).
Taihape (NZVR).
Martin's Bay (NZMB).
Queenstown (NZQN).
Great Barrier (NZGB)
Takaka (NZTK)